MoneyWorks is more than just an accounting system. Right out the box, with a basic setup via the wizard, it works. We can help you set up a fully operational system within a day.
Designed to be modular and fully customisable. We can add features and functions to it to help you manage your entire business operations. In most cases, Moneyworks increases productivity.
MoneyWorks payment structure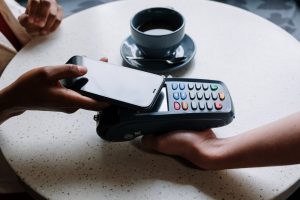 The key advantage to MoneyWorks, other than being fully customisable to your business operations. It is a 1-time payment accounting software.
This allows you to control your expenses. Not be tied to future price increases as your business expands or when severe inflation hits.
Costs of running subscriptions add up over time and can form a bulk of your fixed overhead costs.
MoneyWorks Now – The Cloud Version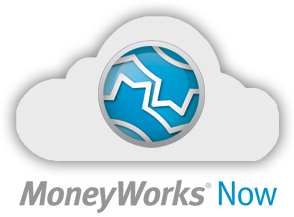 However, we understand the current trend of having everything on the cloud and paying a monthly hosting subscription for services.
In some situations, it might make more sense to have it on the cloud. MoneyWorks Now – the official cloud version, is your solution.
Note: Cloud versions have certain restrictions on customisation. Talk to us about your requirements.
Regardless of your preference for on-premise or cloud accounting software. We got you covered. Talk to us about your requirements.
Alternatively, we can help you set up secure access to your local systems.
Check out some of the local case studies of how we help business owners customise MoneyWorks to boost productivity.
MoneyWorks Case Study 1: Distribution Company With Different Customer Pricing Tiers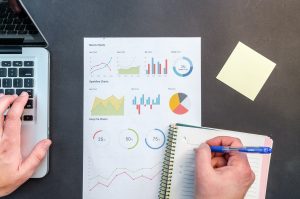 DEFG Distribution Pte Ltd, sells products to both consumers and shops.
They need to sell the same item at different prices. We added PriceBooks onto MoneyWorks to achieve this.
PriceBooks helps businesses set different price tiers for different segments of customers.
Even for specific B2B customers, you can now set different price structures.
Example: Coffee flasks sell well in Tampines. In order to award the shop for their efforts, DEFG Distribution gave them a special tier discount to lower their unit cost. Now they can sell even more. It's a win-win.
While in Clementi, sales have all along been brisk. Needless to say, they will only get normal distributor prices. However, to help the Clementi shop, DEFG can also offer them a one-time special discount.
PriceBooks makes pricing tiers easy.
DEFG Distribution also sells to consumers. They sell on local platforms like Carousell, Shopee, etc..
The prices they have for consumers depend on the commission structure of the platforms, therefore each platform can be priced differently ensuring consistent profits on each unit sold!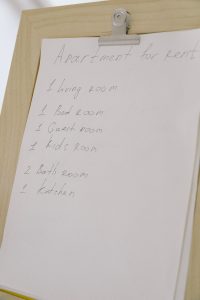 MoneyWorks Case Study 2: Landlords With Multiple Properties/Equipment and Rental Companies
MHI Investments Pte Ltd owns and rents multiple properties. At the same time, they rent out home equipment rentals as well.
Using MoneyWorks accounting, we are able to customise a script to help MHI easily calculate the number of days and bill customers. Based on the rental of facilities, products, and/or equipment.
Instead of manually working out the number of days. Counting the days on a calendar. All they had to do was key in the start and end dates and MoneyWorks does the rest magically.
MHI just increased their productivity, so, achievement unlocked!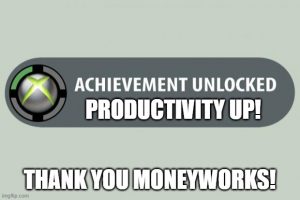 There's almost nothing MoneyWorks can't do. Well, maybe not brew coffee for you, yet.
MoneyWorks Case Study 3 – Small company GST submission
Happy Tech Pte Ltd is a small company that deals with the trading of B2B goods. Being a small and lean company, the tabulation, and submission of quarterly GST takes up considerable time.
As the business grew, the accounts got complicated. Using MoneyWorks, all the required key GST numbers for submission can be generated by clicking a few buttons in under 5 minutes.
They can focus on the things that matter the most because of all the time saved. No more tedious and manual calculations with spreadsheets!
Come and talk to us about what your issues are. Let us help you solve your accounting software headaches.