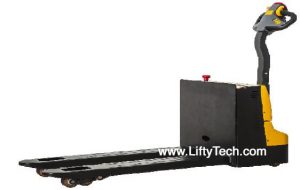 Electric Pallet Jack That's Economical
Running on single phase charging point off a normal wall socket, using a Geolift electric pallet jack cannot be any more economical.
The increase in efficiency to move your goods with this powered pallet truck will let you see returns fast!
---
Reliable Powered Pallet Truck
You need reliability and low downtime. We understand that. Moving your goods into and out of your shelves is the key.
That is why Geolift battery pallet jacks are the workhorse in the new economy.
"I've used many powered pallet trucks, Geolift is the black horse of the industry!" – Mr Tan, Warehouse Manager
---
Cutting Edge Battery Pallet Jack
You need to move your goods fast. We all do. That's why Geolift uses speed controllers from industry leader Curtis Instruments.
The Curtis enAble® 1212 motor speed controller provides precise and smooth control of permanent magnet drive motors.
You'll be able to control the electric pallet jack with speeds and precision. From a smooth acceleration to a quick moving pace.
---
Electric Pallet Jack With Low Maintenance
Don't sweat the small stuff. We've thrown in maintenance free batteries in our powered pallet jacks so you won't end up with a dead battery in your because you you procrastinated on our servicing schedule due to work commitments.
With electromagnetic braking system, you do not have to worry about replacing brake pads or brake dust sticking all over the shop.
---
Electric Pallet Jack With High Moving Capacity
With 2 models to cover a wide spectrum of load capacity, we have you covered for up to 2500kg (2.5T) of load. Engineered with treated steel, Geolift electric pallet jacks conforms to EN1726 and EN-1175-1 standards.
The 2.5T capacity electric pallet jack comes with side rails and stand-on platform as an optional add-on while the 1.5T models is only available as a walkie version.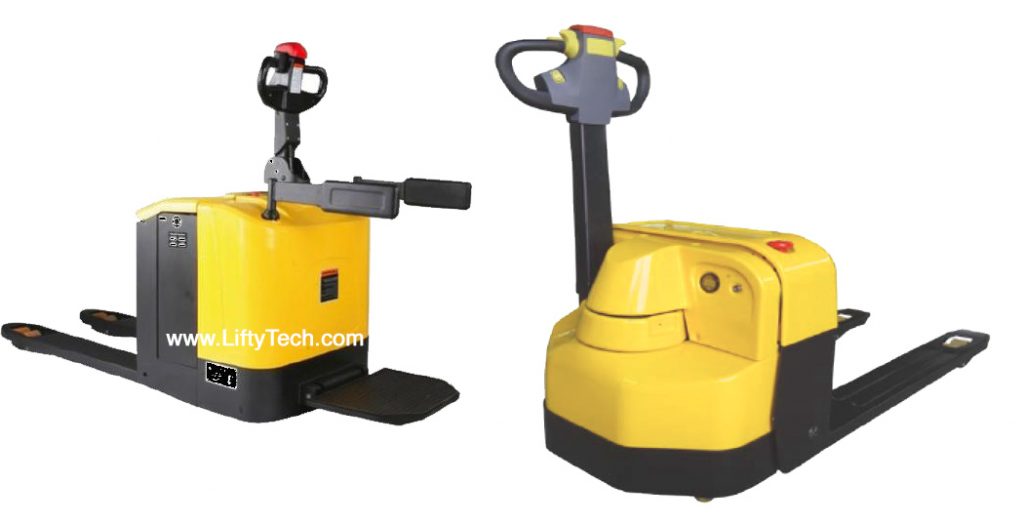 Feel free to drop us an email or call us should you have any questions regarding which electric pallet jack you should be using.