A good label printer is one that gives you quality prints that are water resistant and produces labels that are durable.
We partner with Epson to give you the best in label printers
Label Printers for home
LabelWorks™ LW-300 Label Printer
Great and handy label printer for the home, office and for art & craft!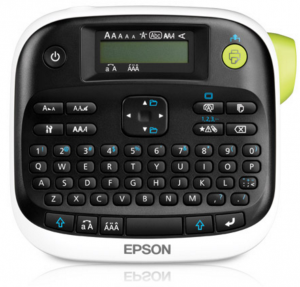 Borderless label printers for office
Borderless label printers are a must if you are looking to do some serious labelling work.
Epson LabelWorks™ Pro100 Label Printer
Wide format borderless printing
Humidity/Scratch/Temperature Resistant
Perfectly aligned labels with included special applicator
Label design software included
LabelWorks™ LW-900P Label Printer
Economical solution
Fast label printing
Wide choices of tapes and fonts for fun and creativity
Epson's label printers are the best solution you can find in the market. Being the experts in imaging and printing, Epson brings you quality label print outs and reliability that surpasses the competition's label printers.
Buying a label printer should be easy and stress free.
We provide the entire list of consumables for them as well.
Contact us today! We'll help you choose the perfect label printer for you!
We provide free delivery* for printers, labels and inks!
*Note for free delivery:
Limited to Singapore main island outside of restricted zones/areas (ie: Airport cargo terminal, sea ports,etc..)
Minimum of $25 purchase of ink and/or labels for free delivery